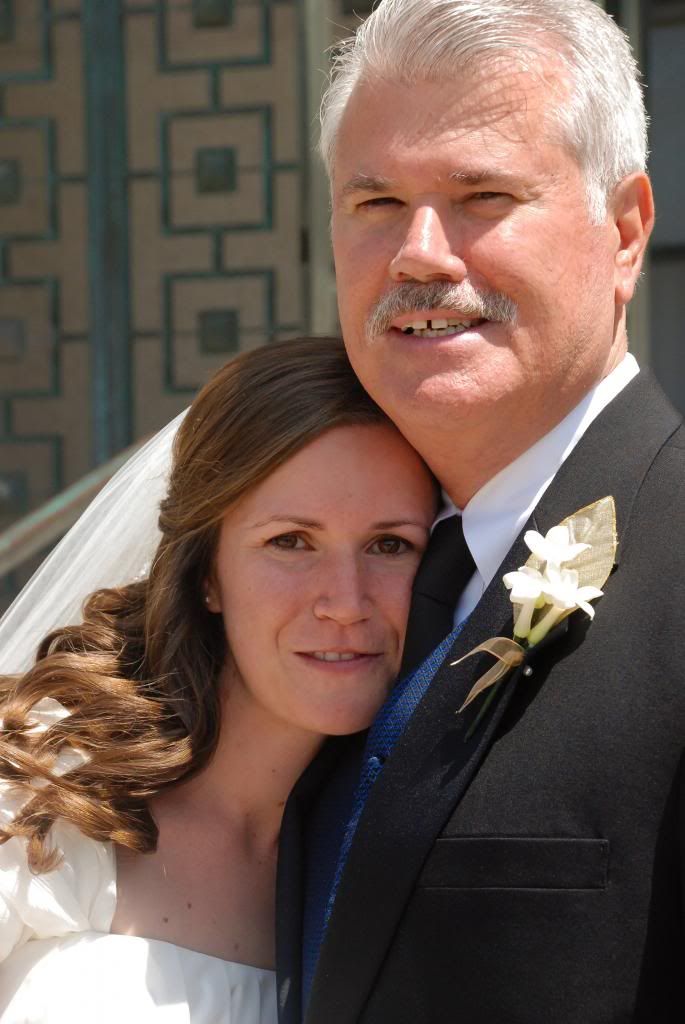 Dear Dad,
Happy Father's Day! Wow. For me, those three words really just don't do it. Just like "Happy Mother's Day" barely begins to scratch the surface of how I feel as a daughter. I thought I'd actually share some of those feelings publicly, because you're just too amazing not to share.
I've always loved looking like you. I think some of my friends in elementary school thought "Oh, that sucks" when I had the nose and smile of a boy. A boy, eeew. But I secretly smiled inside, and now I take tremendous pride in my inheritance. I share your features. You shared with me the fact that I look a lot like Grandma Carchia. I like owls a lot like she liked owls. I love that. Thank you for that. I'm sure we would have shared a lot more if she could have been there when I grew up. Any memorable piece of your mom I can be, I treasure.
You never treated me like I was too young or naive to understand anything. You still give advice and financial education freely, and I love that. Your years of mistakes and learning have provided me with a strong foundation of confidence on which I'm grateful to grow on. That isn't to say I haven't been good at finding ways to make my own mistakes anyway, and in that case, I'm grateful you were there to help me clean up my messes when needed. I have hated disappointing you in those times, but I love you for loving me during those times and letting me grow through them.
I had always been naturally driven toward the next goal, whether it be educational, financial, or social, much like you. When I fell in love and made up my mind to get married, you didn't oppose that natural course at all. It wasn't until it was time to get into the getaway car after the wedding reception that I felt, and continue to feel, a weird sensation: you and Mom are my parents, but I was now a woman on my own. I rejoice in it and yet, as all women are someone's little girl, I yearn to go back to the days of making chore lists and looking for ways to make you happy. I have learned that generally speaking, this never fully goes away. But it is a testament to me of just how great of a parent you and Mom have been for me and Allyson. We love you so much that sometimes it hurts. It's a good hurt.
You are my friend, my mentor, my roots, my ground, my father, and I love you. A ton. Happy Father's Day, from a humbly proud daughter.
Love,
Kelly
PS - Mom, I write letters to you constantly in my head. I want to call you more often than I do. I can make you cry with one like this for your birthday. Just say the word :)